Steve Nichol furious at club for Origi contract extension
Liverpool legend Steve Nichol is furious at the club for giving deserving forward Divock Origi a contract extension.
The Guardian have reported that the Reds have negotiated an unspecified 'long-term' deal for Origi, who scored vital goals throughout the season to help them finish second in the Premier League and win the Champions League.
There is also no release clause in his fresh terms, which indicate that the club are serious about the striker's potential contribution and don't want to be forced into selling him on terms that aren't their own.
But that isn't good enough for Nichol, who frothed that Origi was no better than when he arrived at Anfield in 2014 and questioned the Belgian's character for accepting a contract in order to sit on the bench and wait for a first team regular to need a rest.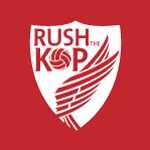 After disappointing loan spells he may be right. But after an encouraging second half of the 2018/2019 campaign, he may also be very wrong.
Liverpool did try to sell him after that poor season with Wolfsburg, but couldn't find a buyer for the right price. But since then Origi has busted a gut on the training ground and his attitude has been outstanding, said the report. That doesn't correlate to the actions of a player content to pick up a wage for doing nothing.
Nichol joined the Reds in 1981 as a 19-year-old and went on to make 468 appearances for Liverpool as he cemented his place in the side for over a decade thanks to his ability to play on either flank as well as the heart of defence.
Since his debut in the 2015/2016 season, Origi has played 98 games for the club and scored 28 goals. His seven strikes this campaign may not be record breaking in numbers, but they were nearly all hugely important to the team and will ensure his name is never forgotten.