Liverpool vs Crystal Palace: 3 options to replace injured Andy Robertson
Liverpool left-back Andy Robertson could be ruled out of the Crystal Palace game due to injury. Here are three options that could replace him.
The Echo reported that the Scotland international missed both his country's games due to his persistent ankle knock, while Robbo admitted that he hadn't trained for nearly three weeks because of the ongoing nature of the complaint.
With more games in the space of seven days, getting Robertson fit will be high on the priority list of the Melwood staff – but he could still be forced to miss the Crystal Palace game on Saturday.
Napoli in the Champions League during the week will probably be seen as the more important of two clashes, although past history and deeply embedded scars will tell as that victory at Palace can be hard to obtain.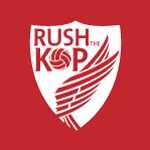 Liverpool will need to be careful with Robbo, though. With no out-and-out replacement for the Scot in the squad, Jurgen Klopp won't want to spend too long fielding square pegs in round holes while he waits for his star to get fit again.
On a personal level, Klopp won't want this to be the injury that exposes his decision making process over the summer. The club chose not to try and buy a new left-back when Alberto Moreno left on a free, and now the doomsday scenario could be upon us.
Click through the slides to read about three options to replace the injured Andrew Robertson for the Palace game on Saturday.