Things you missed during the 4-1 win over Aston Villa
Liverpool beat Aston Villa (kids) 4-1 in the FA Cup.
Given the COVID-19 outbreak in the Villa camp, there was loads of confusion about whether the game was going to take place or not. However, the game took place with Villa being forced to send the kids to a big boys fight!
This represented a chance for Liverpool to take revenge of the humiliating 5-0 and 7-2 defeats that they handed to Liverpool.
The first half saw Klopp's team unable to get off to a flying start. Contrary to the expectation of most fans, Klopp fielded a strong XI with quite a few first-team players starting.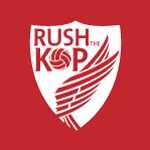 The moment the line-up was announced, fans would have expected us to win with utmost ease while keeping a clean sheet. We managed to score early but ended up conceding a first-half goal. The half time team talk would have seen a furious Klopp give an earful to the players.
The team did seem lackluster and the performance tired. Mohamed Salah and Jordan Henderson both looked jaded. The game was not free-flowing; something that will see the Reds drop more points against more experienced Premier League sides.
However, not everything is lost, five second-half minutes saw us score three quickfire goals and end the game with a comfortable 4-1 margin. To be fair, the scoreline makes it seems Liverpool steamrolled to a victory, but that was not the case.
During the game, there were a couple of things that you might have missed during the FA Cup clash between Liverpool and Aston Villa.
1. Xherdan Shaqiri
The Swiss international has been very professional when it comes to playing minutes. Whenever he gets a chance he looks busy and asks for the ball with the hope to create something. The fact is that he brings a lot more than what Klopp seems to believe.
He is quick on his feet, has a few cheeky tricks up his sleeve, and using his turn of pace and speed assisted a couple of goals. Not to forget that he is a huge threat from set-pieces given his ability with the dead ball.
Has he earned a chance to start against Manchester United? Yes, if you ask me!
2. Thiago Alcantara
We all know Roberto Firmino likes to score a no-look goal. However, did you notice that Thiago has a no-look pass in his repository? He is expected to change things for Liverpool once he gets a long run in the team.
He exudes a confidence that inspires the rest of the midfielders to emulate him. He controls the ball, looks up, and then pings inch-perfect passes all across the pitch. Last night, he made the assist to the assist for the fourth goal, a tantalizing no-look pass to Shaqiri.
Thiago needs to be wrapped in bubble wrap and kept fit to play every game for Liverpool for the rest of the season. Our title defence literally relies on his creativity.
PS: We would love to see a no-look pass by Thiago being put away with a no-look goal by Firmino. (Am I too late asking for one last Christmas wish?)
Liverpool need find their feet and quick, a loss to United will not only end up seeing them fall far behind in the race for the title, but will also make the Manchester United fans even tougher to bare and listen to.
Please Mr. Klopp, do not force me to stay off Twitter for a couple of weeks with the possible slander we Liverpool fans might receive.