This is the most important Man Utd clash ever
Liverpool are preparing to take on Manchester United on Sunday.
When fixture lists are released, this is one of the games that most fans and neutrals scroll to find. A game with immense history, bragging rights and colossal football panache. Such big occasions are known to bring out the best in big-name footballers.
Are we going to witness one of the most significant matches between Liverpool and Manchester United in the recent past?
The Reds have taken their time to become a force to be reckoned with. However, for a team that likes to play fluid liquid football, such a heavy fixture list followed by some damming injuries has left them with a lot to do to stay at the top of the table.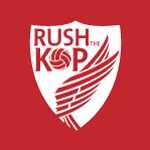 For the first time in quite a few seasons, we will be starting a premier league game against Manchester United with them in a better position as compared to us. But are they the better team? Do they deserve to be in the position that they are in?
Well, there will always be two sides to that story. However, under Ole Gunnar Solskjær, something has clicked for United. They are managing to come out with wins. Many believe that it is down to some decisions that have gone their way and their insanely "lucky" penalty record. But, if I have to be fair, a win is a win!
Jurgen Klopp and his boys will have to dig deep and ensure that they find their rhythm for this one. Otherwise, the United fans are going to be noisier than ever, and if we get beaten, then rightly so!
I was quite surprised that Klopp fielded some of the first-team regulars against Aston Villa in the FA cup. It could have been the break that some of them needed. Many players were nursing tiny knocks, some have even been overplayed.
That, however, will not stop Klopp from fielding one of the strongest possible line-ups that Liverpool can field. This is the starting line-up I expect Liverpool to have against Manchester United.
Predicted Starting XI: Alisson, Trent, Fabinho, Natt Phillips, Andrew Robertson, Thiago, Henderson, Wijnaldum, Mane, Firmino, Salah.
Given that Liverpool will be playing at home, in spite of the stadium being empty, I believe we hold the advantage. If I can go out on a limb and say it, it does seem that Ole has more of a point to prove and more of something to lose if the result does not go his way.
Predicted Scoreline: 2-1.