Football Manager stories: Can Timo Werner lead Liverpool to glory?
Timo Werner has been extensively linked with a move to Liverpool, so we made it happen on Football Manager. This is what came next.
Ahahahaha, what a flop this was. So before the first season was even over, the Reds fogged Werner to Bayern Munich for £50 million after scoring four goals in 12 Premier League appearances. Of course, this instantly rendered this attempt at my Football Manager stories pointless.
Liverpool also managed to ditch Divock Origi to RB Leipzig in a near swap for Werner. To be fair, Origi did loads better than expected and hit the back of the net 15 times in 26 Bundesliga appearances.
Jurgen Klopp used that £50 million to sign Dries Mertens in the January transfer window, while Klopp brought in Shkodran Mustafi (why the obsession Jurgen!?), Allan, Ricardo Esgaio and Predrag Rajkovic during the summer.
But in terms of the experiment, this won't do. It's been restarted, and hopefully Werner remains at Anfield for longer than six months. Right, I'm nervous for this.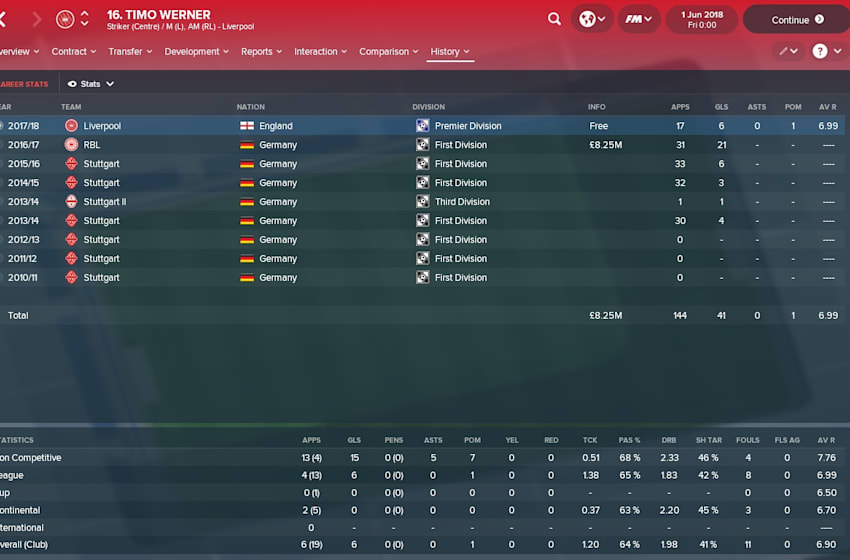 Season one
Aaaand, it worked! Werner stayed on Merseyside for the whole season but played second fiddle to Mohamed Salah, Roberto Firmino and Sadio Mane, who scored 44 goals between them from 132 starts.
When the German did play, he did okay. From only four league starts and 13 substitute appearances, the 23-year-old scored six goals – while Werner netted 13 times in all competitions.
The team did fairly well too, and finished third in the league but failed to get their hands on any silverware throughout the campaign.
Champions League glory ended in the quarter finals via a defeat to Juventus, an FA Cup exit was brought about at the hands of Arsenal and West Ham ensured Klopp's League Cup ambitions were over at the first hurdle.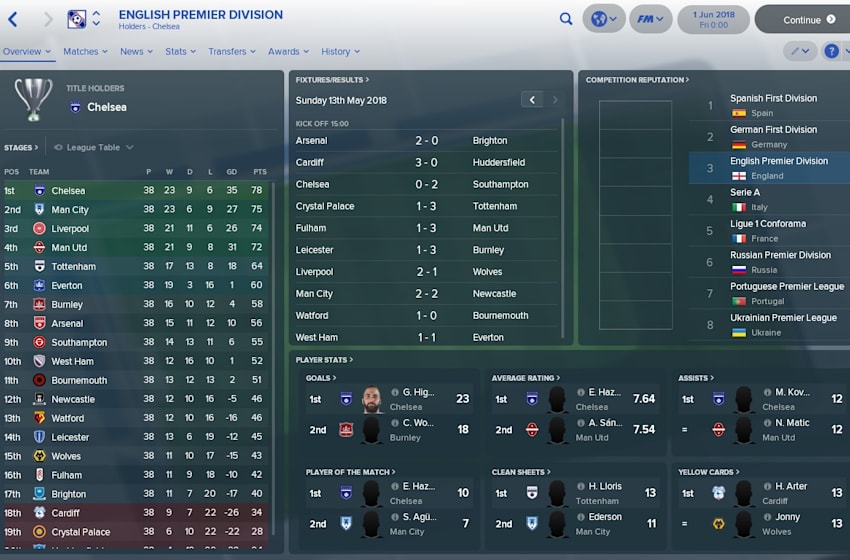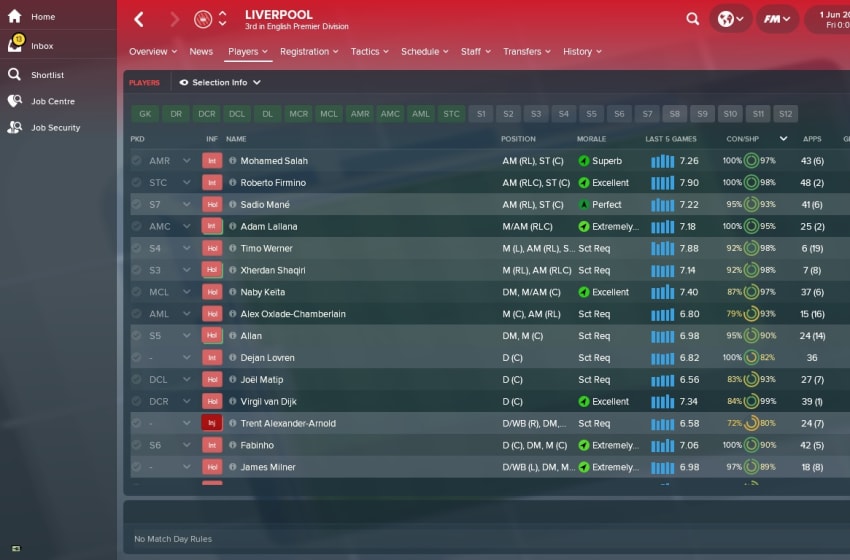 Looking at the league as a whole brings some head scratchers. How Chris Wood hit 18 league goals for Burnley I'll never know, and Arsenal finished below the Clarets in eighth.
On the transfer front, at least Mustafi was left at the Gunners (praise the Lord), while Allan was signed from Napoli while Nelson Semedo came in from Barcelona.