Gérard Houllier's 40 Liverpool signings ranked and rated – who's the worst?
Former Liverpool manager Gérard Houllier signed 40 players during his time at Anfield. We rank and rate them all here at Rush The Kop.
This was an odd time to be a Reds fan. There was some great success, there were a lot of failures. And we don't really get that sort of drama with Jurgen Klopp – his signings tend to be well thought out, well researched and almost always work out well.
Klopp also gives any new arrivals plenty of time to adjust to the Anfield way. Andy Robertson, Fabinho, Alex Oxlade-Chamberlain and even Naby Keita have been given room to adjust, learn the ropes and then flourish.
Some have done better than others, but all have been given what they need to make the most of their Merseyside chance.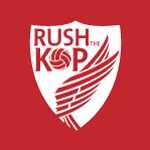 From 1998 to 2004, Houllier bought 40 players. Some of them were inspired by the 2002 World Cup, others were inspired by not much. From Emile Heskey to El-Hadji Diouf and Djibril Cissé there was a decent amount of money spent by the Frenchman for fairly limited success.
There were some great moments by this team – they won the treble of cup competitions by claiming the FA Cup, League Cup and UEFA Cup. But, Champions League success and qualification floated out of grasp for this side.
So click through the slides below to read about how all 40 signings got on during their time at Anfield. We've used LFCHistory to find them all out – but if you have any qualms with that get in touch via the comments section.