Nipple twist! Has Ryan Babel found Virgil van Dijk weakness?
Liverpool take on Fulham on Sunday afternoon in the Premier League but has forward Ryan Babel found the only weakness in Virgil van Dijk's game?
Former Red Babel, who also plays with van Dijk for the Netherlands, was quoted by FourFourTwo saying he's the only man who knows what the defenders weakness is.
And the news has been greeted with mirth on social media, with one user joking that VVD's weakness must be a massive nipple twist by opposition strikers.
The attacker spent four years on Merseyside after joining the club from Ajax, but his Liverpool career was inconsistent and he left the club so quickly that he didn't have time to say goodbye to anyone at Melwood.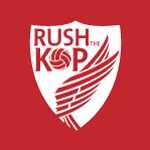 But now the 32-year-old is back on a short term deal with Fulham. Babel linked up with the London side in January, but hasn't been able to fire them towards safety.
In all fairness, they were probably already gone by the time Babel touched down at Craven Cottage.
But now that the Dutch international is back in the top flight, he thinks he knows information on van Dijk that nobody else has been able to pull together – which is incredible, really, considering the vast scouting and analytics beast that modern football has become.
Double nipple twist

— Frank (@happychappy76) March 15, 2019
"He does have a weakness, I don't want to say what it is," the magazine reported that he said.
Babel also thinks that van Dijk can get even better, which is a scary thought for the rest of the Premier League to entertain.
The former Besiktas man continued: "I think he can get better by 30 per cent. I still feel he plays on 70 per cent, he can do much more."
Van Dijk has emerged to become of one the world's best central defenders, and among the elite of the elite in the Premier League. Despite some shock jockeys thinking he's overrated, the Dutchman has consistently proven his talent and skill since he joined Liverpool.
And if Babel thinks he's found a weakness, good on him. But we're all looking forward to this extra 30% the forward reckons van Dijk still has to give.