'Getting 10 goals' 'I'm excited' Rhian Brewster impresses Swans
Liverpool starlet Rhian Brewster has impressed Swansea City fans during his debut for the club against Cardiff City on Sunday.
Brewster started and played the full 90 minutes as the Swans drew with their Welsh rivals and gave a performance that has plenty of people looking forward to the next half-season with the forward.
After an injury hit start to his career on Anfield, this move is important and it will allow the highly-rated youngster his first taste of sustained senior football. All eyes will be on the 19-year-old, who nearly left Liverpool for Germany before signing his first professional deal.
The aim of this time with Swansea will be to better prepare Rhian Brewster for a role challenging the current Reds front three, and his selection for a massive debut after barely spending any time with his new team was highly encouraging.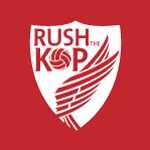 It indicates that the striker will be a key part of the side moving forward – and you assume City would have had to make certain assurances regarding squad status and playing time to Michael Edwards in order to seal the deal.
But it's not just random boys on Twitter who think Brewster had a good introduction to life in the Championship. Swans legend Lee Trundle told WalesOnline that there were plenty of promising signs from their new player across the game.
"He showed he's got a bit about him," said Trundle. "I was impressed with him. He could have easily gone into his shell. He didn't do that. I'm looking forward to seeing more from him in a Swansea shirt."
Liverpool and Jurgen Klopp expect all their players to give everything to the cause, and that was something Brewster offered – even if he didn't manage to hit the back of the net.
The same outlet commented that his work rate was 'unquestionable' as they gave his performance a 6/10.
From our perspective, that's great to see. It means the messages from Klopp and permeating through the whole squad, and if Brewster can add goals to his running it'll give him an even better chance of challenging for a spot in the side next season.