Harry Wilson could be handed a Liverpool lifeline after latest transfer news
Liverpool loan man Harry Wilson could be handed an Anfield lifeline after the latest transfer news signalled an interesting development.
Latest reports indicate that Xherdan Shaqiri could be away in the summer after the club rejected loan bids from Roma and Sevilla for the Swiss international, but will be willing to sell him in the summer for a handsome fee.
This could allow Wilson, who is currently on loan with Premier League strugglers Bournemouth, a chance to stake his claim for a first team opportunity in 2020/2021.
With seven goals in 19 appearances for the Cherries, the Wales international has had a decent campaign but has struggled for minutes as Bournemouth had gone four games without scoring a goal before their Brighton clash on Tuesday night.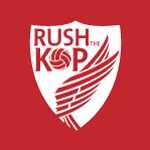 But Harry Wilson has consistently shown that he can score goals when given the chance. He hit seven in 14 games for Hull City, 18 in 50 for Derby County and 32 in 60 for the U23 side. Fans would love to see an Academy graduate given the chance to play games in the first team and join Trent Alexander-Arnold as the boys to come through the ranks.
The role Klopp would have for Wilson would be as understudy to Mohamed Salah, while Takumi Minamino would also jostle for position. It makes financial sense to double their money on Shaqiri, which would free up a foreign player slot in the squad and include another homegrown player.
And if Liverpool can give Wilson a handful of games and another year in the top flight, it would only serve to increase his value if Michael Edwards wanted to sell the 22-year-old in the future.
We could see the Wales international handed a Melwood lifeline because the club have doubled their money on Shaqiri, which will give Wilson a chance with his boyhood club and Edwards the ability to demand more money when someone comes in for him in a year or two.