Arsenal's flat atmosphere showed FSG one brilliant truth
Liverpool had to use Arsenal's flat atmosphere as an example of why they shouldn't leave Anfield when FSG bought the club.
The Echo has reported that Sir Martin Broughton took John Henry to the Emirates to prove to the American why building a new stadium was a terrible idea.
In the Tom Hicks and George Gillet era, there were plans to abandon Anfield and move to a brand new site in Stanley Park. That stadium would have been 60,000 seats, but the news coming out this week is that the redevelopment of the Anfield Road end will take us past that capacity.
According to Broughton, the Emirates is well received by vising fans but hated by the Arsenal mob. That's not great for your own turf. When teams come into your gaff, it's supposed to be intimidating. Home advantage is supposed to be a real thing, and Anfield has that.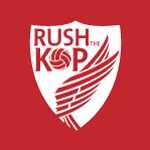 New stadiums take a while to feel like home, they take a while to have the soul and the life and the ghosts of football past that all combine to make it yours. We've seen countless teams migrate and struggle for a while – just ask West Ham how their move is working for them.
Anfield is not a nice place for the opposition to come, especially when fans are in full voice. Highbury used to have that soul, and while the increased commercial opportunity benefited the Gunners, it left behind a huge void.
Liverpool's home ground is so embedded in the culture of the club and what it means to be a Liverpool fan that recreating that at a new venue would be difficult, time consuming and might never happen.
Just witness the noise and the feel for our new home game, and think to yourself about how likely it would all have been in Stanley Park.