Forget Mbappe as De Bruyne 2020 gathers momentum
Forget about Kylian Mbappe 2020, Liverpool are all about Kevin De Bruyne 2020 after the latest news about Manchester City broke.
Sports Illustrated has reported that City have been banned from the Champions League for two years and fined €30 million for their Financial Fair Play breaches.
And that has led to fans abandoning the pipe dream of bringing Kylian Mbappe to the club next season. Now attention has turned to beautiful Belgian boy Kevin De Bruyne and how Liverpool could rescue him from his City hell and give him European football again.
City are contesting the ban and will take the decision to the Court of Arbitration for Sport (CAS), they said in a statement. This means that this is far from over, but if CAS uphold UEFA's ruling it'll be a massive blow for Pep Guardiola and the project.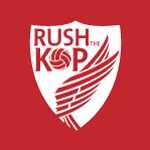 Unless the former Chelsea man kicks up a stink, this isn't a deal that's likely to happen. Guardiola and the City bosses won't want to sell the one man who gets into Liverpool's side automatically and a man who would improve Jurgen Klopp's team instantly.
But a Champions League ban will pose awkward questions for the expensively assembled squad. Who among them would be willing to let two years of their short career go to waste while they only challenge for domestic honours?
This Liverpool team are a side who don't quit, and a part of Kevin De Bruyne – and surely Kylian Mbappe – would love to take on the challenge of working for Klopp.
We've seen the big man giving cuddles out to the opposition throughout his career, and could all of this begin to make sense? The German knows De Bruyne from his time in the Bundesliga when the former was in charge of Borussia Dortmund and the latter with Wolfsburg.
De Bruyne 2020 could be upon us, and with him the world is Liverpool's oyster. I reckon it's time for us to get excited!