Marko Grujic was a nice idea while it lasted
Marko Grujic and Liverpool have never seemed to be a natural fit and his time at the club is coming to an end. It was a nice idea while it lasted.
A year ago manager Pal Dardai called the Serbian 'by far the best midfielder at Hertha Berlin in 20 years.' Grujic had just scored against Eintracht Frankfurt to win Berlin the game, so excitement was running high.
He's now two years into his loan spell in the German capitol and the hype has started to die down a little bit. While the time on the continent will have done the Serbian good, the 23-year-old will head to back to Liverpool as an unwanted man.
Which is not to say he's rubbish. It's just to say the idea of Marko Grujic breaking through into the first team was good while it lasted.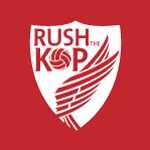 Adam Lallana might be leaving but that doesn't really create any more room for opportunity in Jurgen Klopp's side. And now it seems as if Michael Edwards has interest in the 'next Paul Pogba' – which will congest the squad even further.
45 games for Berlin has upped the Serb's market value to £16.20 million and he remains an important part of the side. If they survive relegation to the Bundesliga second tier, there's no reason why they wouldn't want to make the move permanent.
Whichever way you look at it, the writing seems to be on the wall for Klopp's first ever signing. Bought for just £6.30 million, according to Transfermarkt, the club will make their money back and then some when they decide to sell Grujic.
That's how youth development works – and had he been at any other Premier League club there's a chance the youngster would have had his chance by now.
But you can't expect him to come back and successfully compete with Jordan Henderson, Georginio Wijnaldum, Naby Keita, Alex Oxlade-Chamberlain, James Milner and Fabinho.
Like I said: A nice idea while it last, but it's time for Marko Grujic to say goodbye.