Five Liverpool players you'd want to be quarantined with
We are all on lockdown as the government urges people to stay in side due to COVID-19. Here are five Liverpool players you'd want to be quarantined with.
Football has stopped for the foreseeable future while it becomes less and less safe for people to be up and about, never mind congregating in crowds together.
The Premier League has been stopped for some time and Jurgen Klopp's squad in isolation while coronavirus sweeps across the nation. They all went into lockdown way before us, and hopefully you're not doing it alone.
But if you had to create a fantasy quarantine squad, who would be in it? Out of the current Liverpool squad, these are the five I've picked to spend the next four weeks with.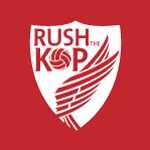 The key to any successful group of people is to have a mix of personalities. You can't just have one type, that would get boring. You need all sorts: the dry joker, the personality, the slightly boring but mainly okay mate.
Mixture in the dynamic is key.
So without much more hanging around, I'm going to kick it off with one that might be a bit of a controversial player.
Loris Karius
Loris Karius is still a Liverpool player, just about. He may have been on loan to Besiktas for two seasons, but the German is still on our books and is still eligible for this dream team of quarantine mates.
But he makes the cut because he's got a really nice dog and I want to spend time with the pooch. It's really pretty and everyone likes dogs.
Karius also seems like he needs a bit of a cuddle after how things have worked out for him since that Champions League final in Madrid. Klopp cut him lose at Liverpool, Besiktas has been hit-and-miss and now we've got COVID-19.
 

View this post on Instagram