The greatest Premier League game is now on YouTube
The greatest Premier League game ever is now on YouTube and it involves a Liverpool goal fest from the mid-90s.
If anyone claims this isn't one of the best top flight games ever they haven't watched enough football.
There has high drama surrounding this game. Newcastle United 3-4 Liverpool is a brilliant scoreline, but the context surrounding it makes it even better.
We saw the return of Reds legend Kevin Keegan, but in the dugout of another team. The Geordies and Roy Evans were also trying to chase Manchester United for the title – Newcastle more eagerly so, having been clear at the top of the table but rapidly losing the race to Alex Ferguson.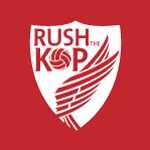 Keegan had crafted a team in his image: pure entertainment. And this game was 100% good times only. There was not one boring moment throughout the mad 90 minutes that were to follow.
Robbie Fowler opened the scoring after less than two minutes as he converted Stan Collymore's cross, but Liverpool weren't able to hang on to the lead for very long as Fastino Asprilla danced through Red shirts to set up Les Ferdinand before David Ginola put Newcastle 2-1 up.
It took a while before the next goal was scored, which Fowler did on 55 minutes thanks to a lovely little pass from Steve McManaman.
However, it wouldn't last long and Asprilla was at it again as he finished past David 'Calamity' James from 25 yards to hand Double K the lead once again.
3-2 to the Toon. But would it last?
Absolutely not.
And the best thing about this is that the whole game is available to watch on YouTube for free. Get your fix of Premier League action while everything is on shutdown and give your eyeball a right treat.
McManaman, Fowler, Collymore, Owen. This was a great side that could have, and should have, gone on to do more. But they did deliver the greatest Premier League game of all time and we can cherish that.