Dejan Lovren causes fresh controversy
Liverpool defender Dejan Lovren has caused a fresh controversy on the day that the team got back together for training.
The Premier League has allowed teams to get together and the Liverpool lads have been pictured turning up at Melwood.
One of them is Dejan Lovren, who has been attracting attention for something other than driving through past some gates and having longer hair than normal.
Except, some of the words being said about the Croatian aren't that nice and we could be circling back to the horrible abuse he suffered on social media.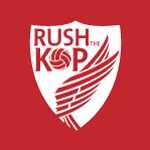 Put it bluntly, Lovren is back. He's back on Twitter, after deleting his account. But, some of the personal views he has are going to put him under fire.
The first thing the Liverpool defender did was like a tweet by Donald Trump. His followed list makes for interesting reading, too. He's followed the club and Mohamed Salah – and that's it from his team mates.
He's gone peak Lovren with some of the other follows as he's gone for Trump and Elon Musk, as well as Ferrari and Bitcoin. It serves up a nice little insight into his mind.
Amid the 'banter' with other fans and with Salah, there's that one liked tweet from the American President and people are already using it as a stick to beat him with. There are going to be problems with this one.
The players are still training in small groups and haven't been able to get back together as a full squad yet, but that will happen in the next few weeks as the club moves towards a return to Premier League action.
Lovren probably won't be involved in the opening stages but we could see him as players get tired and find the going tough after weeks being kept inside.