Liverpool should pursue Kai Havertz
The Bundesliga recently kicked off this past weekend and one of the star performers from the games was Liverpool transfer target Kai Havertz.
Bayern Leverkusen faced off against Werden Bremen on Monday and with a 4-1 scoreline due in large part to a brace from Kai Havertz. Havertz did not seem to have any rust during the game as the Bundesliga had taken a hiatus due to the COVID-19 pandemic.
The 20-year-old has been linked to several clubs across Europe including Liverpool, Barcelona, and Manchester City.
Havertz is described as a complete player by many as he has the capability as a two-footed midfield and is technically gifted as well. After facing Juventus in the Champions League group stage this past year, Juventus manager Maurizio Sarri labeled Havertz as 'a complete player.'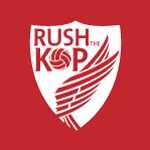 Havertz has been with Bayer Leverkusen since he joined the academy as an 11-year-old. He became the youngest Bundesliga debutant for Leverkusen at the age of 17 and has since made over 140 appearances for the team with 40 goals.
The star also managed to break into the German national team as well.
Former Liverpool player Jan Mobley has pushed for Liverpool to sign the young German as he thinks he'll bring something different to the squad.
"[I want] a midfield player that brings something different to what [James] Milner or [Naby] Keita or [Georginio] Wijnaldum or [Jordan] Henderson brings."
Havertz can do this because of his ability to not only create with the ball at his feet but also the ability to score.
The Leverkusen starlet often draws comparison to his compatriot Mesut Ozil for his passing and technical ability and this could be a well-received addition to any squad. He would likely slide in at the No. 10 role for Liverpool, a role that has been missing for the squad ever since Phillipe Couthino left for Barcelona.
Liverpool has been missing the creative aspect in their team and while they have won the Champions League and are on the brink of winning their first Premier League trophy in over 30 years, Havertz could transform the team or years to come should be pursued and welcomed.