Sadio Mane shocks fans on returning to training
Liverpool star Sadio Mane has shocked fans as he returned to training in Melwood before the Premier League gets underway.
Liverpool have got back to the Melwood turf in small groups and have been pictured enjoying themselves in the sunshine. Sadio Mane is one of those, and has caused some rumbles across the fan community.
We've all had our own struggled during lockdown, and a lot of them have been to do with our appearance. Isolation weight gain is a real thing, and not just the few extra stone round your gut.
There's a few come back with some real interesting barnets. Alisson pulls his long hair off, but Jordan Henderson has been compared with a 'here's Johnny' vibe to him while Jurgen Klopp and Alex Oxlade-Chamberlain looked surprisingly similar.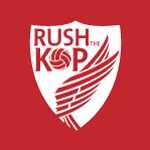 But, the hairstyle on Sadio Mane is mental. You can see why he kept it short because his hairline is like Andros Townsend when it was looking really bad.
And for football fans starved of action for so long, it's like honey to a bee.
Nobody will care when the Premier League gets back underway and we see Mane running at defence, the hair going through his oddly majestic hair, about to score another goal for Liverpool.
Hopefully he'll get it back to normal by the time we're watching the whole team lift the top flight trophy. It's been 30 years in the making and Klopp deserves to sit back and drink in the accolades after masterminding such a dominant side to the title.
Mane could still win the Golden Boot, too, after sharing it with Mohamed Salah last season. If he keeps on improving like this and banging the goals in, we'll forgive him whatever fashion or appearance sins he'd like to commit.
Although, no doubt, there'll be a few more down the line.