Sadio Mane and Roberto Firmino have been forced to our level
Lockdown has brought Liverpool stars Roberto Firmino and Sadio Mane down to our level and it's a glorious thing to see.
One of the problems everyone has had during lockdown is what to do with their hair, and it turns out Liverpool stars Roberto Firmino and Sadio Mane have had exactly the same issues.
In nearly every way, the lives of our heroes are miles away from ours. They live our dreams and are paid to play a sport we love.
Their houses are slick, their cars are nice and fancy, their girls are lush. But in one way, they've been reduced to the same level as us, the people who help to pay their wages.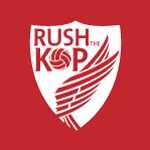 We've seen plenty of options from our mates and the internet. We've seen horrendous bowl cuts and buzzcuts, and there's always one friend who lets it all go and has emerged from isolation with a lumberjack's beard and hair.
Firmino is someone who likes to be on top of his appearance at all times, and even made the guy who whitened his teeth create a new shade called 'maximo' just for him.
Except, isolation seems to have made him want the opposite. Bobby, who normally has his hair short and fairly straight on top, turned up looking like one the Scousers from Harry Enfield.
https://twitter.com/LFC/status/1263158612458954752
While Mane prefers to rock the bald look, and now we've finally discovered why. He turned up with a bit of growth on top that looks like the surface of the moon. It's terrible. Twitter has not been gentle with the poor man.
In a way, it's kind of nice to learn that despite the world grinding to a halt because of COVID-19, the people in a different stratosphere to us are still going to struggle some of the same struggles as us.