Alex Oxlade-Chamberlain provides reasons to be cheerful
Liverpool man Alex Oxlade-Chamberlain is back in training this week.
As Jurgen Klopp has begun to oversee small groups of Liverpool players getting back to work, Alex Oxlade-Chamberlain has provided us with plenty of reasons to be cheerful.
The former Arsenal man looks like he's recovered fully from that terrible knee injury he picked up against AS Roma in the Champions League, and the club Twitter feed posted a video of him performing a high-intensity drill.
One thing that we can take from it is how good these players are. Oxlade-Chamberlain was getting the ball to his feet and firing off crisp, one-touch passes with the outside of his boot while performing impressive close control.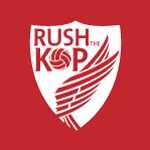 One reason to be cheerful is to see how free and fluid the Ox is running. This season has seen a return to form for the ex-Gunner, which is highly encouraging because a lot of us worried he'd struggle to hit those heights following that blow.
Another is just to enjoy the football. It's been so long since we've seen the Premier League or Liverpool in action, it's almost easy to forget what a high level they operate within.
Getting close and personal with them, on a training ground level, gives some insight into the type of drills Klopp and his coaches perform but it also shows us the intensity level and ability of those involved.
https://twitter.com/LFC/status/1263428886731411456
Just before the season drew to a close because of COVID-19, Oxlade-Chamberlain was beginning to push the manager for a more regular space in the side.
Fabinho wasn't cutting the mustard anymore as he struggled to get back to his usual levels, while Naby Keita bite the hand that fed him by failing to make the most of the chance Klopp gave him in the final few weeks.
The return of football is close at hand, and that's a reason to be cheerful. Let's bask in those for a little while.