Liverpool's next left-back is wanted by Arsenal
Liverpool's next left-back is a wanted man.
The Metro have reported that Ajax star Nicolas Tagliafico is attracting interest from Arsenal, who are keen to make him part of their squad next season.
Tagliafico has caught the eye with a number of excellent performances in European competitions for the Amsterdam giants, who got to the semi-final of last season's Champions League.
Nicolas Tagliafico moved to Ajax for just £3.60 million and hit the ground running almost immediately. He's only been with the Dutch side since January 2018 but has already played 99 games for them with 12 goals and 15 assists.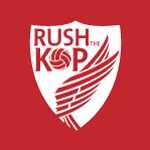 Those numbers aren't as good as Liverpool incumbent Andy Robertson, but they represent an excellent return and a clear indication that the Argentine can play in the manner Jurgen Klopp expects from his full-backs.
He would make a superb back-up for Robertson. But there's only one problem: It doesn't appear as if the Reds want him. Arsenal do.
While most sides chasing for European and domestic glory have a deep squad with multiple options per position, Klopp has been happy to keep Robertson as the only recognised, natural, left-back in the squad.
There is depth in other areas, but the flanks is a regional that could do with some security. Tagliafico would fit the bill perfectly.
At 27-years-old, he's a good age – although perhaps he'd prefer more regular first team football – and hasn't featured in a top five European league.
So perhaps someone offering regular first team football in the Premier League would be more attractive to the defender at this moment in his career, and he would certainly be good enough for that.
His performances at a higher level for Ajax indicate a modern full-back who understands his role well. This is why it's a shame that Klopp hasn't made more of an effort to go for him.