LeBron James gets in on the party
Liverpool have a famous fan in LeBron James.
The NBA star has been celebrating as Liverpool won the Premier League for the first time ever, and clinched the top flight for the first time since 1990.
It's been 30 years of hurt for the Reds, who last tasted domestic success under Kenny Dalglish. Now Jurgen Klopp has transformed the club within the space of five years and enjoyed an incredibly successful two seasons.
By winning the Champions League, the German manager really put the side on the map. Following that up with Super Cup and Club World Cup wins entrenched the winning mentality, while this Premier League triumph has reinforced that further.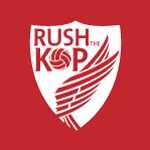 LeBron James owns 2% of Liverpool, reported Timothy Rapp in Bleacher Report, and joined the flood of celebrities in congratulating the side on a hugely impressive campaign.
Chelsea's win over Manchester City confirmed that Liverpool would be crowned title winners, no matter what happens with the rest of the season.
But the cherry on the cake is that City will have to give their betters a guard of honour when they play each other at the Etihad. From hunters to the hunted in 12 sweet months, 2019/2020 has been a nightmare for City.
Not only were they blown out of the water by Klopp's side, but they were slapped with a two-year ban from the Champions League (which they are appealing). Things are starting to unravel a little bit.
With seven games of the season left, it'll be interesting to see what the gaffer does with the team. It's likely that he won't ease up against City, but Klopp might be minded to play starlets like Curtis Jones, Harvey Elliott or Neco Williams in the remaining five.
That'll also give them the chance to pick up a Premier League winner's medal, which requires you play at least five matches.