Basketball star pledges £40k to Trent Alexander-Arnold
Liverpool star Trent Alexander-Arnold has been given a charity boost.
Basketball star Steph Curry has pledged to give £40,000 towards Trent Alexander-Arnold's charity raffle.
The Liverpool right-back is raising money for the Black Lives Matter movement by putting his boots from the Merseyside derby in a raffle – with tickets costing £1.
Curry has joined in on the act, promising to match the first 40,000 tickets sold – which means he'll be giving Alexander-Arnold's raffle a generous £40,000.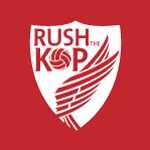 Alexander-Arnold has proven himself as a star footballer as well as someone with a keen social conscious. The Black Lives Matter movement has been taken up across the Premier League and it's fantastic to see the league embracing what it means.
The news come after Liverpool were confirmed as Premier League champions by Chelsea beating Manchester City.
It has sparked mass celebration along the Red half of Merseyside, with fans gathering outside Anfield to let their feelings known.
This season has been a real emotional rollercoaster and there was a great venting of feelings outside the stadium. After running away with it all to being knocked out of the Champions League and the FA Cup in quick succession, to having 'null and void' being thrown in Liverpool's face – it's been a ride.
Jurgen Klopp has carried out his promise to deliver silverware within five years of his time at Liverpool, and now this team looks well placed to continue success. They always look dangerous in Europe and will come back with more determination next season, while the Premier League will be well within their sights.
Domestic cup triumphs are also going to be down the list but that doesn't mean they're not possible. With a strong cohort of young players as well as a good squad, winning the FA Cup should be considered probable.
But now for, let's enjoy this success and the generosity of Curry and Alexander-Arnold.