Steven Gerrard's tribute to Jordan Henderson
Liverpool legend Steven Gerrard has written to Jordan Henderson.
Jurgen Klopp's Liverpool side finally ended the 30-year drought by winning the Premier League this season with seven games remaining.
The Reds have had an extraordinary season so far and have the chance of breaking a few records by the time the league finishes.
Praises poured from several people including Liverpool legends following Chelsea's 2-1 win over Manchester City at Stamford Bridge.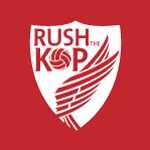 Jordan Henderson will become the first Reds captain to lift the league title in the Premier League era, something his legendary predecessor Steven Gerrard came close to doing but couldn't do.
The 30-year-old, who joined Liverpool from Sunderland in 2011, succeeded Gerrard as the club captain following the latter's departure to LA Galaxy in 2015, a task which Klopp once described as 'the most difficult job in the last 500 years of football' – as quoted by Goal.
He has often received plenty of criticism, even from Liverpool fans over the past few years but has now become an integral player for the team and will soon be lifting the trophy.
Gerrard took to Instagram to pay tribute to his successor, posting a picture of him placing the armband on Henderson's arm with the caption: "Couldn't of passed it to a better person . Proud of you mate."
From a playing standpoint, Henderson is miles behind Gerrard but has been an incredible leader to this team. the 30-year-old has always stood out for his character and leadership and having a personality like him always helps. Gerrard truly couldn't have passed the armband to a better guy.
This season, Henderson has been in fine form, amassing three goals and five assists in 37 appearances across all competitions so far and a number of pundits have called for him to be awarded the PFA Player of the Year. If he maintains his form, the 30-year-old could well find a place in the PFA Team of the Year.
Liverpool players, past and present along with the fans will be eager to see Henderson do his little shuffle before lifting the Premier League trophy next month and we can hope that he'll get to do that a few times after as well.