Monchi clears path for Diego Carlos's move to Liverpool
The path to Liverpool has been cleared for Diego Carlos.
Sevilla's sporting director Monchi has been watching several candidates who could replace the Brazilian defender, who has been previously linked with a transfer to Liverpool.
According to a report from La Razon, written by a staff journalist, Monchi would like to sign Schalke loan defender Jean-Clair Todibo.
Todibo is currently on loan to Barcelona, who can be bought for €25 million. Schalke don't want to exercise this option, and to be fair why would they? He's only played eight Bundesliga games this season but Sevilla still want him.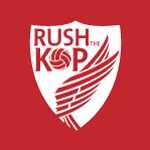 Signing the French youngster would allow Diego Carlos to be sold to Liverpool, who have also been linked with Kalidou Koulibaly this window.
Carlos has pledged his allegiance to Sevilla, for now. Cryptically, the defender could only assure fans he was going to give his all for the cause – until another team comes in during the transfer window.
Liverpool have just won the Premier League but that hasn't stopped some asking for money to be spent this window. Dejan Lovren is a man who divides opinion like no other, and Carlos could come in and replace the Croatian.
You get the feeling that Jurgen Klopp doesn't really mind having the World Cup finalist in the squad, and he makes a good fourth choice option. He also doesn't mind featuring in the odd Premier League and cup match, and gets on well with the rest of the squad.
There's more there than meets the eye, and the tremendous squad depth that should be kept intact for as long as possible. That could be a reason why Klopp doesn't preside over a tremendous amount of player turnover, although Adam Lallana will be leaving at the end of the season.
Will we see Diego Carlos come in? If Monchi gets his way and can sign Todibo, we very well might.