The Thiago issue that makes him a bad deal
Liverpool should not sign Thiago Alcantara.
As it stands the Reds are one serious injury away from being neutered in their title defense come fall. Imagine, for instance, that Virgil van Dijk is injured and out through Christmas.
It would mean Joe Gomez and Joel Matip would be required to cover in defense until Virgil could get healthy and fit again. Without any backup.
Dejan Lovren should be gone this summer. To field him again in a Reds jersey is just plain silly.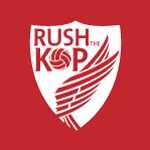 Imagine for a moment, that Mo Salah, or Sadio Mane were to get injured seriously enough to be laid up in rehab for several months.
This certainly would put a significant amount of pressure on young untested talent up front Takumi Minamino, Harvey Elliot, or Divock Origi.
For my mind Origi should be sold this summer, to make way for a striker (center forward to push Bobby Firmino), but this is a story I've previously addressed.
Which brings us to the skuttlebutt regarding Thiago Alcantara and his stated desire to leave Bayern Munich and come to Liverpool to play for the Reds and Jurgen Klopp.
Throughout his career, Thiago has had to overcome two ligament ruptures, with statistics from Transfermarkt claiming that the Spanish international has been sidelined up to 22 times, missing a total of 119 games in 1220 days. He is sidelined often enough through injury as he gets fouled a lot when he plays at Bayern.
The other knock against Thiago is that he is a bit risky with his often cynical challenges that sometimes wind up with him garnering yellow cards when it just doesn't make much sense defensively.
Even at a cut rate price to acquire him, if he spends a dozen matches on the injured list then he is no bargain at any price. This has to be incorporated into the thinking of Michael Edwards, the transfer back room and Klopp.
What are the odds that the Reds can get a complete healthy season from him?
I have watched him at Bayern since his transfer from Barca in 2011, and he has missed a good number of matches in any given campaign during his nine year Bundesliga career.
At 29, this has become an accelerated issue in the past few seasons for Thiago. This is one reason why Joshua Kimmich has been moved from fullback to defensive holding midfielder (no. 6), in Alcantara's absences.
I would be very hesitant to take such a risk at this point if I were Liverpool.