What they could have done better against Atletico Madrid
Liverpool lost to Atletico Madrid in the Champions League.
With the European competition about to return to our screens, the Reds will have to watch it from the comfort of their own homes as Jurgen Klopp plots 2020/2021.
After looking pretty unbeatable for nearly three years in the Champions League, Liverpool lost in both gets to a team that plays football in the exact opposite way to them.
Despite the differences in styles, Klopp and Diego Simeone are pretty similar characters and both inspire a similar response in their players.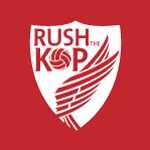 The first leg of the fixture was held in Spain and Liverpool just got Simeone'd in the most Simeone way possible. Atletico went 1-0 ahead and then set up in their innovative 0-0-10 formation as they defended that sole goal with their lives.
Jan Oblak was in fine form as he stopped everything the Reds could throw at hime, while the front three were not at their incisive best.
We all thought that wouldn't end up being much trouble as Atletico Madrid had to come to Anfield and try to hold on to their slender lead. Liverpool would come out all guns blazing and both the Spaniards away, said common consensus.
And it all went wrong again.
Gini Wijnaldum took the lead and Roberto Firmino scored the second, but then Adrian's mistakes gave Atletico a way back in before they battered the door down and stole the tie from under Klopp's nose.
So where did it all go wrong? Probably the lack of attacking intent. Sadio Mane got himself wound up and had to be substituted off at half time of the first leg, which robbed Klopp of one of his main attacking weapons.
Jordan Henderson also pulled his hamstring and had to be substituted, which cost Liverpool dearly. He's a big motivator, a big voice on the field and gives the side something intangible.
Over both legs a lack of cutting edge, a lack of leadership and individual error contributed to the team missing out on the next round of the Champions League.