Brighton drop biggest Ben White hint ever
Liverpool have been dropped the biggest Ben White hint ever.
While the defender just enjoyed an extremely successful Championship winning campaign with Leeds United, he's owned by Brighton and the Seagulls are going to welcome him back to the fold for 2020/2021.
Except, are they?
Ben White has impressed everyone hugely and Liverpool have been known to be fans of the youngster, who has thrived under Marcelo Bielsa's insane system.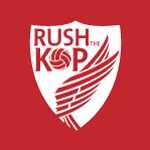 With 46 appearances in Yorkshire, his spell at Elland Road was a complete success and Graham Potter will welcome a player who has developed tremendously over the past year.
There may be one, teeny tiny fly in the ointment and that's 28-year-old Joel Veltman.
Brighton completed the signing of the Dutch international on Wednesday night, and Veltman pretty much plays in the exact same position(s) as White.
Veltman is a ball-playing central defender, who can also feature on the right, and has been brought in to provide experience and some quality to a defence that has mainly played in the Championship.
Potter will now have to pick from Shane Duffy, Lewis Dunk, Adam Website, Veltman and White. Common sense might suggest at least one of those will be on the way out to make room for the new arrival.
Common sense would also dictate that White is the most valuable of the lot, and would bring Brighton the most money.
Sky Sports reported that the 22-year-old is considering his future at the Amex Stadium following interest from Liverpool and Chelsea.
The deal for Veltman could be the moment it all unravels. Why would Potter bring in a 28-year-old to an already crowded field if the club wasn't going to offload someone? He must know something we don't.
With Dejan Lovren leaving Liverpool, there is place in the squad for another defender and Bielsa's methods would compliment Jurgen Klopp's well.
Could we see White becoming a red?