Marko Grujic mentioned as shock Dejan Lovren replacement
Liverpool could find a shock use for Marko Grujic.
The Serbian midfielder has spent two years in the Bundesliga learning his craft, but has come back from Hertha Berlin to fight for his place in the side – reported Goal journalist Neil Jones.
Liverpool manager Jurgen Klopp has a real decision to make. His first ever signing has done well in Germany but will have to fight harder than he ever has before to even make the match squad, and has several elite players ahead of him in the pecking order.
Will Klopp give the 24-year-old a chance to impress, or could he have another use for him up his sleeve? It's already been suggested that Fabinho be moved back into defence to accommodate a future arrival of Thiago Alcantara, but could Marko Grujic be that man?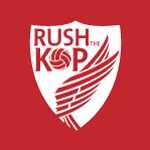 Liverpool.com journalist Dan Morgan has suggested that the Serbian could have a future further down the field.
As a defensive midfielder, Grujic already has a lot of the skills that Klopp would need from one of his defenders. He can already pass the ball effectively over distance, read the play well enough to make blocks and interceptions, tackle well and pressure opposition ball carriers.
According to FBRef, Joe Gomez made 1.17 tackles per 90, 6.77 pressures, 1.12 blocks and 1.84 interceptions. Grujic makes more tackles, with 2.57 per 90, 21.3 pressures, 1.87 blocks and 0.82 interceptions.
A lot of those differences will be explained by the Serb's more advanced positioning. He is in a position to tackle more, pressure more and pass more but a lot of the underlying skills are still prevalent.
It could help Liverpool promote from within, give a player a second chance at life within the team and solve a tricky problem in the transfer market: how do you convince someone to join a side when they know they'll be a fourth choice option?
Where this plan could come unstuck is if Joe Gomez or Joel Matip are struck down with injury. Neither have an injury record that fills supporters with confidence and Lovren ended up as the only viable option to Virgil van Dijk for an extended period over Christmas.
That's now Fabinho and Grujic who've been proposed as defensive cover for that fourth choice slot and this type of creative accounting won't slow down until Klopp brings in someone else.