Calling Jurgen Klopp an FSG puppet is pathetic
Liverpool fans are calling Jurgen Klopp a puppet.
Football fans are getting so bitter and twisted that they've started to call out one of the greatest managers the club's ever had.
Liverpool are refusing to flog the family jewels this summer and that means we're seeing other teams spend more in an attempt to close the gap between themselves and the Reds.
This is a fair strategy, and it's one that's being financed by sugar daddies and debt.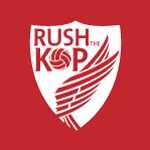 Liverpool owners FSG aren't going to do that, and Jurgen Klopp has defended that. Queue screams into the internet.
For some Reds, the American owners have become a byword for mismanagement. There's horrible falsities going around that they take money from the club – which they don't, just read this Twitter thread from Swiss Ramble.
If anyone has earned the right to do what he wants this season, it's Klopp. He turned everyone from doubters to believers in just a few years, went to the Champions League final in back-to-back years, won the Premier League and is bringing Academy players through into the first team.
Trent Alexander-Arnold, Neco Williams, Curtis Jones, Rhian Brewster, Harvey Elliott are all primed to make an impact in the next few years. That's a fine spine of Academy players and something that should make everyone proud.
Being on board with the ownership's strategy doesn't make him a puppet. Supporting it in public doesn't make him a puppet. We don't know what goes on behind closed doors, and if you think an incredibly driven, ambitious man like Klopp doesn't want the best for this team you need to give your head a wobble.
Of course Klopp wants to win everything, again, this season. Of course he wants to sign players, but he's aware enough to know that this club isn't just about slinging money around and dramatically changing the dressing room.
Everything Klopp says in his interview with BBC 5 Live is valid, and it should make us proud of the gaffer.
To think that the manager is some sort of mindless puppet who isn't fighting his corner is pathetic, mindless, and it does one of the greatest managers Liverpool has ever had a tremendous disservice.