Liverpool: Confirmed – huge twist in the battle to sign Adrian replacement
There's a twist in the latest Liverpool transfer saga.
It seems like Adrian is on the way out and sporting director Michael Edwards is looking for a name to replace the error-prone Spaniard.
His latest mistake started the collapse against Aston Villa and some fans have lost confidence in the goalkeeper's ability.
It's been mentioned before on these pages but sometimes it really feels like Adrian has been sent as a test of Scouse values.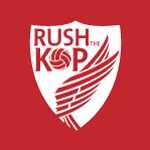 One solution could be to have the former West Ham man play it long and cut out the high risk elements that his game isn't suited to. However, would Klopp abandon a key tenet of his philosophy so easily?
Another thing that needs to be taken into account is that reserve goalkeepers cannot be expected to perform at the levels of the man in front of them. If they were good enough to do that, they wouldn't be second choice.
It's not like they're the third choice central defender, who is often just as competent as those in front of him.
Which brings us nicely to the issue of Jack Butland. He can't even get in the Stoke City team but is being lauded as the man to replace Adrian – but there's a twist.
Despite some of the stories being bandied around, he is not being considered by Edwards or Klopp; said the Echo.
Liverpool have until October 16 to sign players in the domestic market, but the newspaper has picked their sources clean of information and came up with nothing.
Theo Squires wrote that they are confident no deal will be going down between the Reds and the Potters.
"The ECHO understands Liverpool will not be signing another goalkeeper before the domestic transfer window closes on October 16 with the Reds having zero interest in Butland.

"Klopp has put his faith in Adrian with highly-rated youngster Caoimhin Kelleher serving as back-up while Alisson is on the sidelines."
Adrian will need to regain his confidence quickly because we've got massive games coming up against Everton in the Premier League and Ajax in the Champions League.
Let's try and forget about Jack Butland and get behind Adrian as best we can.