Thiago 'in tears' at the thought of moving to Liverpool
Liverpool had Thiago in tears.
The Spaniard was due to sign a new contract and extend his stay with Bayern Munich, but a 24 hour period changed the course of his career.
Writing in the Guardian, Fabrizio Romano detailed what changed his mind and how Thiago reacted to the decision to leave the Bundesliga.
We haven't seen the best of the former Barcelona and Munich player as he's been in isolation for the past 14 days following a positive COVID-19 test.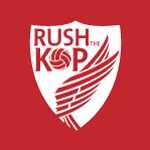 His cameo against the 10 men of Chelsea was highly promising, but we've all been forced to wait to see what comes next.
However, the move might never have happened if it wasn't for the charisma of Liverpool manager Jurgen Klopp.
Thiago was set to sign that new Bayern deal, but wanted a day to think it over. 24 hours was all Klopp needed, as he worked his magic on the Spaniard and convinced him to move to Anfield instead.
This wasn't a decision the midfielder took lightly. He played in Germany for seven years and experienced some of the best years of his career there; shedding a tear about leaving the place you've been for nearly a decade is understandable.
Romano wrote: "In June, Thiago had shown up at Bayern Munich's offices to sign an extension. Instead he surprised everyone by saying: 'I want to think about it'

"Twenty-four hours later, he turned up at Säbener Strasse again to talk to Bayern's directors and with tears in his eyes said that he wanted to leave. Video calls with Jürgen Klopp had convinced and enthralled him."
It also shows the loyalty of the man and we can expect to see him bless the Premier League with the finest years of his career. At 29, and with a contract that runs for four years, we will see Thiago in all his glory.
He'll be 33 by the time that deal expires and there's a chance he'd even extend beyond that if the makeup of the team, and his fitness, allows it.
But with Jordan Henderson and Gini Wijnaldum around that age, while James Milner into his 30s, Klopp will have to freshen up that area in the next few years and it'll be interesting to see who remains.
Maybe Klopp can make Thiago cry twice.