Jurgen Klopp makes Adama Traore Demand
Liverpool manager Jurgen Klopp has made a demand.
Liverpool fan channel Anfield Agenda has reported that Jurgen Klopp and Liverpool have made Wolves Spanish winger Adama Traore their number one target for the next year.
The report originated from Spanish website Mundo Deportivo, who stated that Wolves could be looking to cash in on the winger for $70 million with the reds heading the list of suitors.
Rumors persist that Liverpool will look to go big in next summer's transfer window, with many experts believing that a bid for Borussia Dortmund star Jadon Sancho or even Kylian Mbappe is on the cards. But this report seems to suggest that Klopp could be looking for cheaper alternatives as he tries to keep his squad on the top of world football.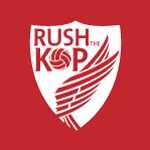 Klopp once labeled Traore as "unplayable," which led to many fans predicting an imminent Liverpool bid for the player.
The Anfield club did raid Wolves, but in a surprising decision, it was Diogo Jota that made the move and not Traore – despite agent Jorge Mendes trying his best to push the deal through.
These new reports seem to suggest that Jurgen Klopp has not given up on securing a deal for Traore over the coming months and a bid for the player could even happen as early as January.
The news may come as a surprise to many Liverpool fans who seemed more than content with the current front three of Sadio Mane, Roberto Firmino and Mo Salah with new boys Jota and Takumi Minamino in reserve. Going big on another forward such as Sancho or Traore would surely mean that someone within the squad is set to leave.
Rumors of a Mane move to Barcelona were rife in recent months while the other Spanish club, Real Madrid would love to grab Mohamed Salah. As Liverpool fans, we would be devastated to see either of those players leave, but we also wouldn't begrudge them one last big move.
But whatever we feel it seems that Klopp is preparing for life with a new front three leading Liverpool's title charge.