Klopp must make season defining choice after Fabinho news
Liverpool manager Jurgen Klopp has a big choice to make.
The early exit of Fabinho from the Champions League game against Midtjylland on Tuesday night has thrown a major spanner in the works.
A hamstring injury to one of the only senior players who can slot in at centre-back was the nightmare scenario Liverpool were trying to avoid this Halloween.
Fears were heightened by the manner in which the former Monaco man went down, and the absence of Joel Matip has only made things worse.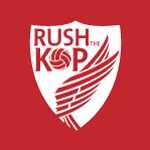 Luckily, the Mirror has reported that Fabinho could return to fitness faster than expected and that gives Klopp a little bit of a conundrum.
With West Ham coming up on Saturday, and Matip back in training, the manager could turn to the Cameroon international to feature – or he could pick his new favourite Rhys Williams.
Williams has played well during his two Champions League appearances but is yet to make his Premier League debut. Selecting the youngster would send a signal that Klopp's prepared to take risks, and it would also show us where he ranks Williams among the rest of the squad.
Throwing caution to the wind and going for Matip would signal that Klopp doesn't have as much faith in the youngster as we've been led to believe. It would be a massive indication of where the gaffer's mind is at.
Fabinho will only be out for around three weeks and Williams has got a unique chance to stamp his claim on the side. If he gets in and does well against the Hammer and Manchester City, it'll define the rest of the season and could lead to Fab playing less in defence and more in midfield.
Moving for Matip will show us that Klopp sees Williams as a last-ditch cover option, and will cosign Fabinho to defence until Virgil van Dijk recovers from his injury.
This one decision might seem small, but it's going to have serious ramifications for how the rest of the campaign will play out.