Mohamed Salah told to 'live with it' on his Liverpool return
Liverpool star Mohamed Salah has been told to 'live with it'.
The forward is currently locked in isolation following his positive COVID-19 test and it's unclear when he'll return to England.
Mohamed Salah picked up the virus while attending his brother's wedding and should have acted more responsibly.
He'll now miss the Premier League game against Leicester City, even if there's hope that he could be back after the Foxes showdown.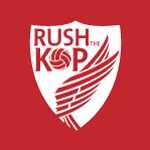 When Salah does get back to Kirkby and checks out the new training ground for the first time, he might get a little shock – said Alex Oxlade-Chamberlain.
The Ox was reported by the Echo as saying the Egyptian forward will have to 'live with it' as he named one aspect of the new design that Mo might not like.
"As you can see, we have Mohamed Salah on the school benches, which knowing the man – he won't be happy about!

"But he's going to have to live with it."
He's been one of the stars of the season so far. With eight Premier League goals in eight appearances, the King has been in fine form and has been a major part of Jurgen Klopp's early-season success.
Oxlade-Chamberlain has missed the whole season so far, but he's back in training following another knee injury and will be keen to make an impact out on the training ground and on the pitch.
Despite the 7-2 humbling at the hands of Aston Villa, we've managed to make the best out of this weird and topsy turvy campaign. Leicester and Southampton might be flying high, but Klopp's side are coming for them and have responded well to that Villa defeat.
This next man is a massive man, but Liverpool will have the firepower to cause a problem without Salah. Klopp is blessed with plenty of options in that area, and Xherdan Shaqiri and Diogo Jota will be straining at the leash to show what they can do.
A greater concern is in defence. With Virgil van Dijk, Trent Alexander-Arnold and Joe Gomez out, Klopp will have to cobble something together.