'A slap in the face' Liverpool fans hate what Jurgen Klopp did
Liverpool fans hate the decision Jurgen Klopp took before the loss against Burnley.
The Clarets defended in numbers and scored the only goal of the game thanks to an Ashley Barnes penalty. The Reds had plenty of chances but failed to hit the back of the net for a fourth Premier League game in a row.
Klopp threw a few selection curveballs into the mix as Divock Origi, Alex Oxlade-Chamberlain and Xherdan Shaqiri started the encounter. Roberto Firmino and Mohamed Salah were rested, although they were introduced with 30 minutes of the game remaining.
As Jordan Henderson missed out due to a slight fitness issue, the captain's armband had to be passed on to someone else. Virgil van Dijk would have been the obvious choice, except he's out for the season.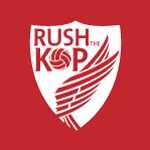 Klopp decided he would make Gini Wijnaldum skipper, despite the Dutch international's future lying away from Anfield as contract talks have broken down once again.
Handing such an important role to a man who isn't going to be at the club next season felt like a slap in the face to many Liverpool fans, who then had to sit through another insipid 90 minutes and watch the Reds blow their title defense.
To be fair to Wijnaldum, he's never given anything less than his all. He's never missed any football for spurious reasons and remains a committed and popular member of the squad. If he didn't have those contract issues, he would have been the obvious choice as captain.
Liverpool were awful
Trent Alexander-Arnold was poor again and gave the ball away more than any other player on the pitch, while Sadio Mane seemed like the only player who could attack in a coherent and effective way.
It seems like Liverpool are really missing Diogo Jota, who isn't set to be back for another three weeks, but that's a poor excuse for a side of these talents.
Do we need to hit the spend button and inject some life into this team? We've been credited with interest in a number of fresh players, but it doesn't appear as if FSG are going to lose the purse strings soon.