Alex Oxlade-Chamberlain is on his last legs
Liverpool midfielder Alex Oxlade-Chamberlain is on his last legs.
The former Arsenal man has had a curious Anfield career. He started off with some underwhelming performances, improved rapidly and then suffered injury heartbreak.
Despite playing 43 games in all competitions last season, it never really felt like Oxlade-Chamberlain was part of the first-team furniture. There were some important contributions in the Champions League, particularly his rockets against Genk, but his season seemed to be one of promise rather than delivery.
Based on that, it can seem a bit odd that Jurgen Klopp played the midfielder in 30 of the 38 Premier League games. This season he has appeared keen to get Oxlade-Chamberlain back on the pitch following another badly timed injury.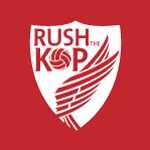 He has failed to repay that fail. Against Burnley, the Ox looked insipid, devoid of confidence and reluctant to take the game by the scruff of the neck.
There are some mitigating factors here. It can't be easy to try and regain match form and fitness in a side that hasn't scored a goal in four games and has seen results plummet since the turn of the year.
He's also part of a three-man midfield that have been stripped of their two most effective operators; Fabinho and Jordan Henderson. Those two laid the foundation by which Oxlade-Chamberlain could flourish, and without them playing their usual roles everyone has looked a little lost.
Liverpool may be forced to cut ties with Alex Oxlade-Chamberlain
At 27, Oxlade-Chamberlain should be in his prime, but this is a player who has never hit the heights he promised as a talented teenager at Southampton and a precocious prodigy under Arsene Wenger.
He risks drifting into Jesse Lingard territory; the man who never ages and never reaches their potential. How much longer can Liverpool persist with a player like that?
Klopp will eventually cut ties with Oxlade-Chamberlain, preferably while he still retains some of his value. There will be new midfield targets to go after and fresh ways to invigorate this team, and that path may lay away from the 27-year-old.