Van der Vaart slams Liverpool star after limp performance
Former Tottenham Hotspur star Rafa van der Vaart has slammed a Liverpool star following his limp international performance.
The Netherlands lost 4-2 to Turkey in their first World Cup qualifier. At one point they were 3-0 down, but goals from Davy Klaasen and Luuk de Jong made things interesting before Burak Yilmaz completed Turkey's evening.
In the absence of Virgil van Dijk, Gini Wijnaldum was one of the Netherland's leaders on the field but he was criticised by van der Vaart for his insipid performance.
Gini Wijnaldum slammed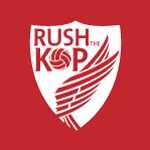 This is something that Liverpool fans can recognise, as the Dutchman has been fairly ineffective this campaign as the Reds have struggled for form and consistency.
In fairness to Wijnaldum, he's carried a massive burden during COVID times. While other midfielders have dropped like flies, the former Newcastle United man has carried on.
He's anchored Jurgen Klopp's midfield while the likes of Thiago, Naby Keita and Alex Oxlade-Chamberlain have come and gone.
It's been the international stage where Wijnaldum has previously thrived. Back in November Gini scored his 12th goal in 19 international games, a far cry for his form under Klopp.
https://twitter.com/TheEuropeanLad/status/1374799491161817089
Where Wijnaldum is given license to get forward for the Netherlands, he's tasked with playing a much more defensive role for Liverpool.
But the Dutchman has always been an attacking player. It's how he made his reputation in the Eredivisie and enhanced it with Newcastle United during his debut Premier League campaign, but things changed when he moved to Merseyside.
Our version of Gini is a different beast: composed, energetic, simple. Things were supposed to be different when he went away on international duty, but the latest criticism from van der Vaart indicates he's struggling just the same.
Our biggest concern now is that Wijnaldum gets through this international break unscathed and is able to have an impact as we go through the final stages of the season.