Liverpool vs Arsenal: Kabak must prove he's Konate's companion
Liverpool take on Arsenal in the first Premier League game after the international break, and it's a massive moment for Ozan Kabak.
The Turk's future is on the line like it never has been before. Prior to the breaking news about Ibrahima Konate, Kabak would have been aware that he was playing for his future, but now the jeopardy has never been higher.
If Liverpool manages to close the deal for RB Leipzig's Konate, Kabak will need to work harder than ever before to convince Jurgen Klopp he's worth the money.
Ozan Kabak is playing for his Liverpool future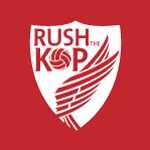 Kabak is currently on loan, and although the Reds have an option to buy included in the deal, that's entirely dependant on how the youngster settles in and performs in the Premier League.
The game against Arsenal this weekend will provide him with the perfect opportunity to prove his worth. Despite being marooned in ninth place, the Gunners have a good side and attackers that will cause some damage if Liverpool switches off at any moment.
Pierre-Emerick Aubameyang, Nicolas Pepe and Bukayo Saka are full of pace, energy and direct attacking threat and Mikel Arteta will surely have a plan to directly attack Liverpool's inexperienced back four.
If Kabak can play well against a decent attack it will give him confidence as Liverpool go into the biggest game of the season: The Champions League grudge-match against Real Madrid.
Kabak will surely start both, because Klopp has no other option, but each time he performs well it moves the dial slightly in his favour.
Klopp likes to sign players and mould them into world superstars, and the Turkish starlet has the ability to become an elite player. The problem Kabak has is that so does Konate, and will the manager want two raw recruits in the squad for next season?