Liverpool: Trent Alexander-Arnold one step closer to England's final squad for the Euros
After an exceptional end to the 2020-2021 Premier League season, Liverpool star right back Trent Alexander-Arnold could be omitted from England's national team squad for the upcoming European Championships. Kopites have feared Alexander-Arnold will be snubbed by Gareth Southgate for the Euros based on past selections, even though the young fullback is regarded by many as the best at the position in the world.
But there is hope for Liverpool fans that they will get to see their prized right back representing England at the Euros this summer.
The England men's national team's official Twitter account tweeted out an image of Gareth Southgate's provisional 33-man squad for the tournament, and Liverpool fans quickly noticed that Trent Alexander-Arnold's name is at least on this list.
That, of course, is not the official squad for the Euros, which is capped at 26 men. So England would have to trim the roster down by about seven, making them "tough cuts". Alexander-Arnold could very well be one of those tough cuts, seeing as how Southgate is assumed to be making decisions based on his idea of "fit" into his system.
Trent Alexander-Arnold is an elite creator for Liverpool and should provide the same quality for England
Alexander-Arnold can fit any system, though. A player who can assist from as many different positions and provide the kind of technical quality he does can fit any system. Per WhoScored.com, the 22-year-old averaged 2.1 key passes per game in the Premier League and 2.3 per game in the Champions League. That kind of chance-creation is elite, especially from a defensive position. So why wouldn't Southgate want that production at his disposal in any capacity? It would be wild not to pick him.
So at least Alexander-Arnold is in the 33-man squad and thus one step closer to making the final cut, which is honestly the best-case scenario for the team. The Lions currently have 12 defenders listed in the squad, including several right backs. England have a lot of talent at the position, with Manchester City's Kyle Walker and Atletico Madrid's Kieran Trippier, who is coming off a Team of the Season-level performance in LaLiga, prominent among them.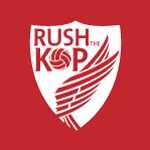 Alexander-Arnold has competition, but he offers so many unique traits, especially to help England's attack and Harry Kane up top, that we can only cross our fingers that we'll get to see him shining at the Euros in less than a month.
And finally, it's good to see center midfielder Jordan Henderson back from injury (presumably) and on this list of players as well.