Two Real Madrid players injured ahead of Liverpool clash
Liverpool vs Real Madrid is going to be a very important game for both teams. Both of them are struggling right now, and they need a big victory to up their morale and also, it's the Champions League. Obviously they both want to win.
As reported by many outlets on Thursday, Virgil Van Dijk and Roberto Firmino resumed training and will probably regain full fitness before the clash against Los Blancos. On the other end of the story, Real Madrid have a few things to deal with themselves. Things are not looking good.
Accoridng to multiple reports out of England and Spain, Eder Militao and Karim Benzema were injured in their most recent win over Valencia on Thursday.
Karim Benzema should be fine for the game vs Liverpool, but Militao's situation is more complicated
According to the reports, Benzema's injury isn't very serious and he should be fine soon, although he won't play in Real's next game. Militao, on the other hand, has a bit more complicated injury, which might keep him out for a little while longer.
Of course, he might still recover for the game vs Liverpool, but it's not 100% confirmed. Militao has been playing out of his mind as of late. He's been one of Real Madrid's best players post World Cup, and it's going to be difficult for the club to replace his skills.
Liverpool must make sure they make the most of his potential absence, if that is the case, but their gameplan needs to be solid enough either way, because hey, it's Real Madrid. You can't rely on injuries against a team like Real. They find a way somehow.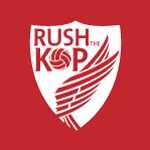 If the gameplan is good enough, each player is at their best, Liverpool have a chance, otherwise, it's going to be tough, no matter how many players are injured for Real.