The only positive from Liverpool's abysmal showing vs Real Madrid
Liverpool lost. Liverpool got battered, at Anfield, by a struggling Real Madrid side that, although have won a lot of their last few games, haven't really been the same team they were last season. They lost the game fairly, 5-2. I mean, it was brutal to watch for Liverpool fans.
But, of course, it's our job to bring the positive side out of the overall negative result. Well, there's only one. It's not huge, but it's there. You can't think of huge positive signs when the team you're writing about is playing the way they played in the second half.
But, let's try to look at the brighter side.
The lineup was what we expected it to be like; there weren't really any huge surprises. Jota was on the bench, and he couldn't have started. It was only his first game back.
The players that did start, however, were really bad. Most of them, anyway. Let's try to talk about the ones that weren't as bad, at the very least, weren't bad throughout the game. They had bad moments, as did everyone, but in general, were good enough to at least pick up the pen for.
There are only two, I mean. Darwin Nunez had a decent first few minutes, as did Salah, but they weren't really noticeable after their first good run of minutes. Cody Gakpo and Stefan Bajcetic, on the other hand, although weren't world class, still had positive influence on the game. Bajcetic was involved in the second goal, and was key in making passing outlets to the wings whenever there was pressure from Real Madrid. He had a great chance to score from outside the box, he also was the only midfielder who was willing to try things. He wasn't afraid of the outcome.
Gakpo has come a long way as well. He started off slowly at Liverpool and received a lot of criticism, but as time has gone on, he has looked more and more like the Gakpo Liverpool wanted to sign. He was great on the ball, using his strength to shield it from opposition players. He was also involved in both the goals that Liverpool scored. No one talks about his ball carrying but he can really become a fantastic false nine if Liverpool play him there enough.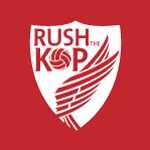 There is a huge, huge deficit to turn in the second leg, something Liverpool have done before but not against this opposition, not in the current state of things. It will take something massive from Liverpool to be able to perform the way everyone wants them to perform, and it's a miracle, but the fans will be praying for a miracle.