Real Madrid looking to sign Liverpool player in summer
Liverpool has compiled a long list of players who will be leaving the club in the summer to make room for the newcomers under the redevelopment plan.
There are roughly ten players whose contracts are due to expire or who have fallen down the ranks in the pecking order and will most likely be moved.
Stars like Roberto Firmino and Naby Keita have apparently received interest from European powerhouses and will most likely leave Liverpool for the reasons stated above.
Now comes word that Spanish powerhouse Real Madrid is interested in one of the Reds' players who might be on the move at the conclusion of the season.
According to the Spanish source Fichajes, Los Blancos want to recruit Fabinho from Liverpool, who has recently been downgraded from Jurgen Klopp's hierarchy of choice due to his poor displays and lack of consistency.
The Brazilian was a major player for Merseyside in the past, but he has since lost his shine due to the erroneous character he has molded into, who can no longer be relied on in the critical midfield position.
But, Real Madrid boss Carlo Ancelotti appears to still admire Fabinho and his skill, believing the defensive midfielder may be a solid alternative to provide depth to his squad's midfield despite uncertainty over the futures of legendary veterans Toni Kroos and Luka Modric.
In my opinion, Fabinho would be willing to explore this offer since he is aware that his future at Liverpool is shrouded by ambiguity, whereas he may find greater prospects in Madrid if Kroos and/or Modric go.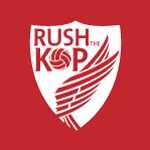 The fact that his contract with the Merseyside club does not end until 2026 may offer the Reds an advantage in negotiating a respectable transfer fee for the player they signed for 43 million pounds from Monaco. It will be fascinating to observe how the next several weeks unfold in this case.