Liverpool fight Chelsea and City for £60m Xherdan Shaqiri replacement
Liverpool are set to fight Chelsea and Manchester City for a £60 million Xherdan Shaqiri replacement as the Swiss international looks set to leave.
The Daily Mail have reported that Villarreal forward Samuel Chukwueze is catching the eye of Jurgen Klopp – who made an offer for him in January.
According to the article, Liverpool put in a £30 million offer for the Nigerian international – who plays as a central striker or on the wings.
Chukwueze is only 20-years-old and would have to come in as a direct replacement for Xherdan Shaqiri, who was wanted by several clubs in January and looks likely to end his Anfield adventure at the end of the season.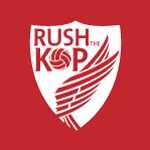 2019/2020 has been tough for the former Stoke star, who has suffered from a string of frustrating injuries. Takumi Minamino was brought in during the winter transfer window, and the Japanese international can occupy the right wing, in a move that edges Shaq further down the pecking order.
Samuel Chukwueze is a diamond in the rough, but if there is any man who could polish him up it's Klopp. He's still young, but has already played 64 times for Villareal and has 12 goals and seven assists.
Those raw numbers aren't overwhelming but he has electrifying pace and that's always going to be exciting for a manager to work with and fans to watch. You just have to look at the career progression of Adama Traore to see how well that can turn out.
While Liverpool spending money always raises pulses, there doesn't seem to be an immediate need for Michael Edwards and bring in a player like Samuel Chukwueze – especially when the Academy is stacked with young talent desperate to prove themselves.
As for Xherdan Shaqiri, this could be the end of a journey that promised so much over the course of last December but as ultimately run its course.