Beautiful Scouse dog! Let's celebrate Mamadou Sakho
Let's celebrate the crazy world of Mamadou Sakho through some of his best internet shenangans as the former Liverpool defender turns 30.
The central defender divided opinions during his time at Anfield, but the one man who's opinion mattered most wasn't convinced: Jurgen Klopp.
A good start in red gave way to a fairly acrimonious departure as the French international was sent home from a preseason tour of America for being a disruptive influence – just months after testing positive for a banned substance after a Europa League game.
But Mamadou Sakho still managed to make 80 appearances in all competitions during his three years with Liverpool before he joined Crystal Palace on loan, a move that was made permanent.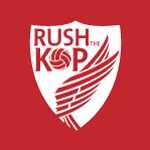 He was signed from Paris Saint Germain for £15 million but departed for £26 million as Michael Edwards did his thing. We've all come to expect it now, but a few years ago the cult of Edwards was less well developed and this was a fantastic bit of negotiating by the sporting director.
Sakho has only played eight times for Palace this season and is behind the ageing Gary Cahill and James Tomkins in the pecking order, which is a curious place for a man of his ability to be.
Although his on-field antics didn't always cause joy, you can rely on the Paris native to provide a few online laughs.
One of his best was his insistence on going around the city and taking pictures of Scouse dogs, which he would then share on Snapchat. It was a gentlier time back then.
It gives you a glimpse of a character who didn't really take like that seriously at times, and while that may have caused several managers to tear their hair out, it gave us a good chuckle now and again.
The current crop are pretty good at appearing likeable, but Sakho was a trailblazer and this is how we should remember him on his 30th birthday.