Alan Partridge predicted this
Alan Partridge predicted this would happen to Liverpool many years ago. But why did nobody take him seriously?
You might know Partridge as a bit of a joke figure. The man with a dictaphone, talking away to himself in his hotel room. Full of ideas, but they're mainly nonsense.
But did he foresee what was to come?*
Chilling new footage has emerged of the BBC man getting his prediction absolutely stop on as he displayed his trademark broadcasting style by delivering his line while meandering alongside an unnamed waterfront.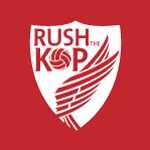 Liverpool could be robbed of their first league title in 30 years due to the COVID-19 pandemic that is sweeping the globe. There are plans in place to make sure all of the remaining fixture commitments are carried out, but who really knows how the rest of the cards will fall?
We've seen this team to incredible things. We nearly went the whole season unbeaten. We've played like magicians for the last two years, used every defeat to spur us on to new glory.
People wrote Jurgen Klopp's men off after the Champions League final loss against Real Madrid. What happened the next time? Winners.
People said 'how can they play with the same desire and intensity after losing the league to Manchester City by a point?' What happened the next time? We're going to be winners.
Klopp has installed a ferocious mentality and appetite among this squad. Liverpool might have to wait a bit longer for their crown, but you can be sure it'll be used to fuel the fire that rages within them.
But for now, a little indulgence in silly jokes is probably the best medicine.
*Don't take this article seriously. Don't panic. Love each other. YNWA. And for more information on COVID-19, visit your Ministry of Health website.