Arsenal fan presents us with the worst ever Champions League final take
An Arsenal fan has come up with the worst ever take on the Champions League final and Liverpool star Alex Oxlade-Chamberlain celebrating its victory.
Oxlade-Chamberlain had the temerity to join in the rest of the Reds having fun after they won the biggest prize in European football, and that was too much for one supporter.
The Ox, who suffered a near-season ending injury in the semi-final against Roma, only played 19 minutes of football this campaign.
And apparently that means he shouldn't feel happy when Liverpool win things or when his team celebrates.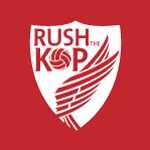 Yeah, righto.
Shall we just ignore the fact that football is most definitely a team game, played over a long stretch of time, with more than just one match separating losers and winners.
Also, were it not for the injury, Oxlade-Chamberlain would have been an important member of the playing side and Jurgen Klopp would have turned to him to make the difference.
Those are also hit mates out there, who've fought tooth and nail to compete in the Champions League and Premier League and came so close to winning one before triumphing in the other.
Should he just sit on his hands, in the corner, until he's 'earned' the chance to enjoy himself when his team wins something?
Naaaahhh man.
There is so much jealously flowing around the internet these days, can we not just let winners enjoy their moment for a few days before the grind of football starts again and focus has to realigned?
How could you not like the sight of Klopp absolutely off his nut, pouring beer onto the head of Rhian Brewster before nearly falling off the bus?
How could you not enjoy the sight of Oxlade-Chamberlain, who has recovered from a very serious injury, enjoying the moment? Cherishing it? He's been through tough times, he deserves this.