Xherdan Shaqiri proved us all wrong
Liverpool attacker Xherdan Shaqiri has proved us all wrong, nearly two years after his arrival from relegated Stoke City.
The Powercube has accumulated £52.65 million in transfer fees over his career, including moves to Inter Milan and Bayern Munich but has had a curious career.
He's won two Champions Leagues, the Bundesliga and will be a part of the Premier League winning side – but what does he really have to show for it?
When Xherdan Shaqiri moved to Liverpool from the Potters for £13.23 million, people didn't really know what to think. But he hit the ground running and generally impressed, scoring six goals and three assists in 24 league appearances.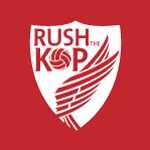 That appeared to shoosh some of the doubters, especially when the Shaq essentially single-handedly won all three points for the Reds against Manchester United.
But he's double crossed us all, and proved those people who backed him wrong.
For a start, the former Stoke man has played only six Premier League games this season and 10 in all competitions. He scored against Everton, and it appeared to signal a new dawn for the player in his battle to feature more regularly for Liverpool.
https://twitter.com/LFC/status/1239968993496064000
Sevilla and Roma both wanted to take Shaqiri on loan in January, but Jurgen Klopp needed him for squad depth and refused to sanction the move. But he will sanction a move for £25 million in the summer, thus bringing the curtain down on a weird Anfield career.
Takumi Minamino has been signed from RB Leipzig, but the Shaq never looked that comfortable as a back-up attacker anyway. He deserves first team football, he's definitely good enough to feature for 30 games a season for most top flight outfits – if only he can get over these weird injury concerns.
From having his doubters, to proving them wrong, to proving them right again. It's been a weird time for Shaqiri at Liverpool, and he'll probably leave with more of a 'meh' than anything else.