Trent Alexander-Arnold is the best player so far in 2020
Liverpool star defender Trent Alexander-Arnold is the best player so far in 2020 and this is why.
It's incredible to think this way but he's simply one of the most important cogs in the Reds' machine. When the scouser doesn't play, Liverpool don't play and this year has proven that beyond all doubt.
There are other players who've put their hand up for this recognition. Roberto Firmino and Jordan Henderson are both noticeable for their absence – in particular we missed Hendo a lot when he missed a few games through injury – but nobody influences the side like Trent Alexander-Arnold.
Those runs down the right flank are a cornerstone of Jurgen Klopp's philosophy. His crossing is so pinpoint that it's like having prime David Beckham in the side and Trent is a vital part of any set-piece routine.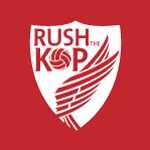 Plus, the 21-year-old is responsible for shifting the ball from his flank to the other – often supplying Andy Robertson and Sadio Mane with pinpoint cross field passes that stretch the play and allow them to create overloads on one side.
Alexander-Arnold's sheer numbers do a lot of talking for themselves. In 40 appearances this season he's scored two goals but assisted 14, 12 of them in the Premier League. He's already laid on 34 in his career!
Liverpool's strength in depth isn't great at right-back either, which means that when TAA isn't in the side we notice it a lot. If Firmino or Henderson drop out, there are players who can take their place. This isn't the same with Trent.
Neco Williams might be able to one day – maybe even next season – but for now it's a one-man band down that side and that's what makes him so good as well.
A couple of years ago we would never have considered that a 21-year-old local right-back would be our player of 2020. But his development has caught us all off guard and now it's our job to watch and take joy in what we see.