Divock Origi's time at Liverpool could be up soon
They say legends never die, but the legend of Divock Origi at Liverpool might be over soon.
Over the past year, the Belgian has cemented himself as a legend for the club. He was monumental for the Reds in last season's Champions League and was heavily reliable off the bench.
There is no doubt that his iconic and clutch goals against Everton, Barcelona, and Spurs will be replayed for many many years to come.
This past summer, his efforts were rewarded with a new long-term contract, with expectations were that the 24-year-old would continue to grow his stature at the club and continue to deliver magical moments.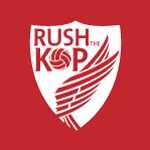 Additionally, Origi was rewarded with an uptick of minutes as he has already more this season than last season already. Unfortunately, the Belgian forward hasn't quite lived up to those expectations.
Apart from a handful of impactful games, he has been lackluster in the majority of his appearances. It appears that his Cinderella run of form has run out.
This, combined with the recent addition of Takumi Minamino and the never-ending rumors of Timo Werner and Jadon Sancho joining the club, casts a doubt over the future of Divock Origi with the Reds.
It is clear that Liverpool are not complacent with their current situation. The recent record-breaking deal with Nike symbolizes the growth and ambitions of the Klopp dynasty.
According to the Mirror, the Reds' could outgrow Origi if it's decided that more reinforcement is needed in attack. If Liverpool do decide to offload the Belgian, the best time might be this summer while his value is still high as the more Origi struggles and rides the bench, the less likely Liverpool will get their desired asking price.
A summer move could end up being a positive for the forward as well. Barring any injuries, it is highly improbable that the forward will find his way into a regular starter. But, if the Belgian is available for transfer, many clubs will be lined up with offers with promises of regular first-team football.
It will be hard to say goodbye to Divock after all he has done for the club, but if we all truly love Origi, then we should let him go.