Assessing Takumi Minamino's Liverpool career so far
Just two months after his arrival from, Takumi Minamino has been forgotten by some fans already. But can he turn his fortune around at Liverpool?
Due to the lack of significant transfers in the past year, the addition of Takumi Minamino brought a buzz to Liverpool supporters that hadn't been felt since the summer of 2018. But now just a mere two months later, the 25-year-old Japanese attacker seems to be forgotten.
So, what has happened in his first two months and are there signs that he can turn his fortune around at Anfield?
Minamino's debut came in the third round of the FA Cup against Everton, where he slotted in as the 'false 9' in place of Roberto Firmino.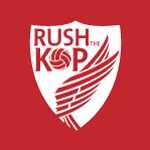 Minamino, despite being known for his versatility in attack, had only played a meagre 61 minutes in that position for RB Salzburg in the 2019/20 campaign. However, Jurgen Klopp still showed faith in the industrious attacker to lead the line.
The ex-Salzburg star backed Klopp's faith with a decent, but unremarkable, performance—missing a golden opportunity in the first half as he headed wide an inch-perfect Divock Origi cross.
Still, signs of promise were shown as Liverpool narrowly advanced past Everton due to a wonder-goal by local boy Curtis Jones.
Following the derby, appearances for Minamino have come few and far in between. Even when he does get the opportunity, his performances have followed the same blueprint as the Everton game: he shows signs of promise and works hard but fails to get involved consistently.
His early struggles could have potentially dampened his confidence as he has failed to be a threat of any sort in front of the net. This was shown against Southampton where he missed a sitter that perhaps a more confident Takumi Minamino would have buried. The Japanese frontman himself has even expressed disappointment in himself over his struggles: "I'm not that young anymore. I wanted to produce something."
However, there shouldn't be any panic towards Minamino. The Liverpool set-up takes time to learn. It took both Andrew Robertson and Fabinho, now both staples in the Liverpool first team, months to fully settle and learn the system.
With the Reds currently flying high and breaking record after record in their quest to claim their first league title in almost 30 years, it was always going to be difficult for Minamino to make an impact right away—especially playing behind the ferocious front three of Sadio Mane, Firmino, and Mohamed Salah.
There is still a lot to look forward to for Minamino. His bursts of promise and intricate play have been a strong point in his appearances thus far.
As a matter of fact, he leads Liverpool in xG90 (expected goals per 90 minutes) in the Premier League with 0.68. Although the sample size is small, this is still encouraging. This combined with his world-class work rate and clear hunger to succeed should make us all hopeful that Takumi Minamino will back up the buzz from his transfer.